An online food delivery app, 'Zomato,' recently shared a tweet that went viral on social media. According to the company, there is a young woman named Ankita in Bhopal, who sent food to her ex through Zomato. However, the ex declined to accept the order because Ankita insisted on using the 'Cash on Delivery' (COD) option. In other words, she wanted the ex to pay for the order upon delivery. Can you imagine how Ankita cleverly played with both Zomato's delivery partner and her ex? Frustrated with this situation, 'Zomato' publicly tweeted about Ankita, and the matter quickly went viral.
While some people are advising Ankita not to trouble her ex, many others can't stop laughing. Some even praised it as a brilliant marketing stunt. Well, what would you do in a similar situation with your ex? Share your thoughts in the comments!
What is the whole story after all?
On Wednesday, August 2nd, a tweet was posted from Zomato's official Twitter handle, addressing a resident of Bhopal named Ankita. The tweet requested her to stop sending cash on delivery (COD) orders to her ex-boyfriend. Apparently, this was the third time he had refused to make the payment. However, after the tweet went viral, there hasn't been any follow-up tweet from Zomato, nor is it known whether Ankita will stop using COD for her orders or not.
People liked Ankita's idea!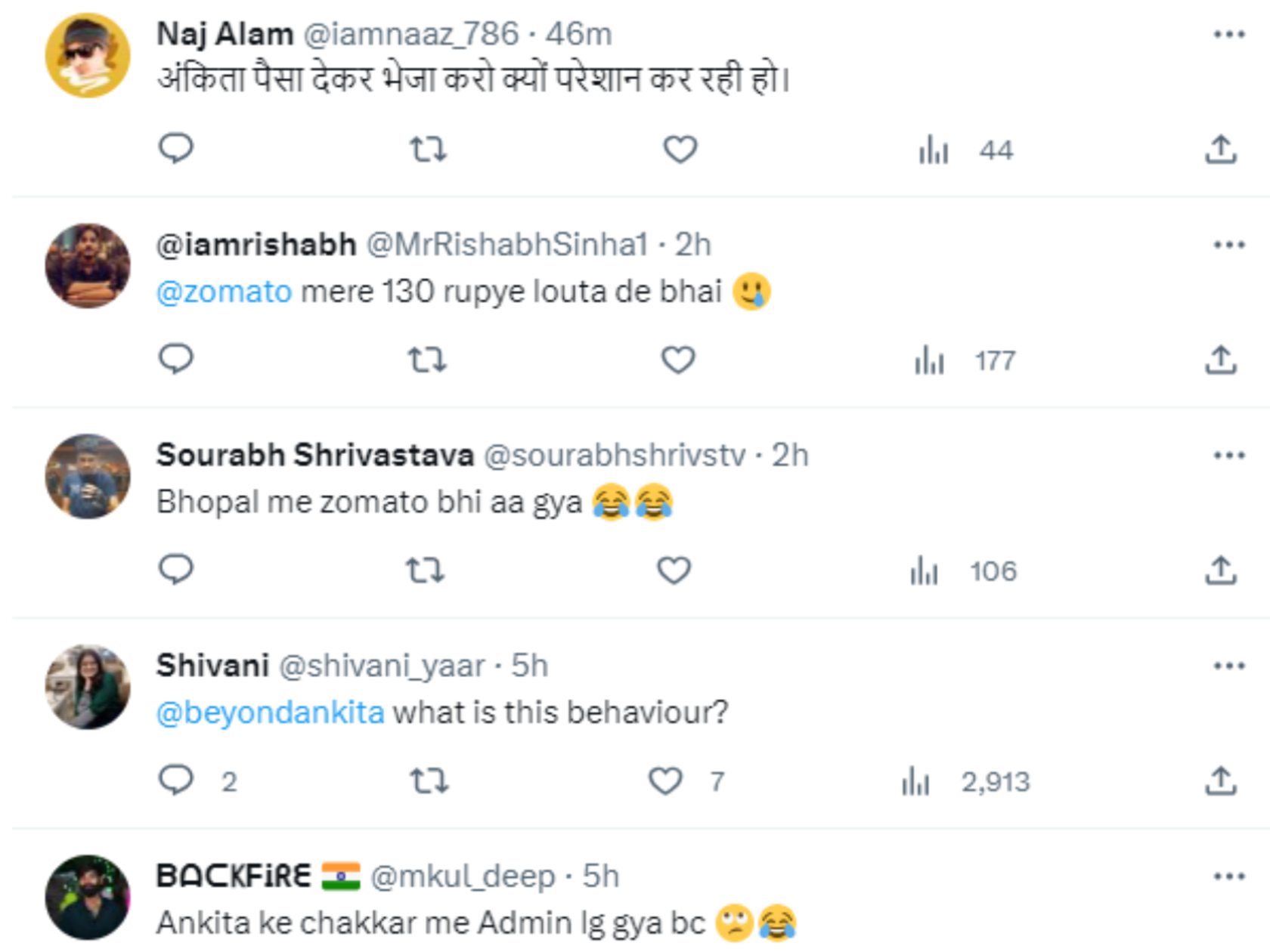 Now, this tweet has gone viral on the internet, being shared effortlessly across various social media platforms. Until it was covered in the news, the tweet has received over 200,000 views and more than 4,000 likes. Users have also expressed their reactions to it. One person wrote that Ankita played well with her ex. Another user suggested Ankita to send the food by paying for it instead of bothering him. Many other users can't stop laughing after knowing about this incident. Some even praised it as a brilliant marketing stunt. So, what's your opinion on this entire matter? Let us know in the comments!
Check out Zomato's viral tweet here!